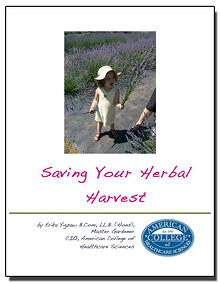 Every year, gardeners and farmers of all types celebrate the harvest season. It can be hard work, but now is the time to reap what you've sown in spring and summer! Are there herbs throughout your garden that you really want to harvest, but maybe you're not quite sure how?
This eBook will walk you through the basics of:
how to harvest your herbs
how to dry your herbs
how to store your herbs
how to make fresh herbal tinctures
Don't waste the resources that you've tended all year: Download the free eBook today!