Earn a degree in
SOMETHING BIGGER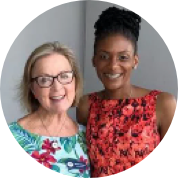 Join the ranks of our amazing graduates like Shanna Bynes, actively changing the world through holistic wellness, community development, and sustainability.
Get Engaged - Make a Difference - Be Inspired!
You inspire us with your courage and passion to be the change in the world! Let ACHS be your partner and advocate in education.