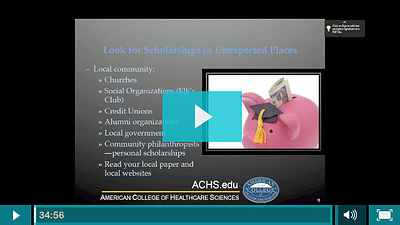 Have you ever wondered how you'll find scholarships to help fund your holistic health education? Wherever you are on your path, start out on the right foot with ACHS Senior Admissions Advisor Amanda Heller's tips for tracking down top scholarship dollars.
In this FREE Info Session webinar from ACHS, you will learn:
Advice on creating a professional image

Where to look for scholarships

Who and how to ask for letters of recommendation and references

Many more tips on how to find scholarships to help fund your education!
and much more!