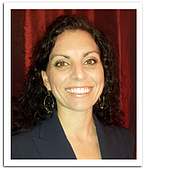 Join us in our brand new campus classroom in Portland and learn more about wellness through the seasons with Registered Aromatherapist and ACHS faculty member Amanda Lattin.
During Introduction to Seasonal Health: Winter Wellness, we'll answer these seasonal health and wellness questions:

What is seasonal health?

Why do we need to change how we care for ourselves during different times of the year?

What does the winter season represent for holistic health?

What are the key aspects of holistic nutrition to use in the winter season?

What are the key herbs to use in the winter season?

What are the key essential oils to use in the winter season?

What are some core winter season nutrition recipes, herbal formulas, and essential oil blends?

How do I incorporate these nutritional, herbal, and aromatherapy approaches into my Winter Season holistic lifestyle?
WHEN: Tuesday, October 13, 1:00 p.m. – 2:30 p.m. Pacific time
WHERE: ACHS Campus at 5005 SW Macadam Ave, Portland, OR 97239.
COST: $30 (includes materials). Or, save with an ACHS Wellness Class Punch Card!
ABOUT THE PRESENTER: Amanda Lattin, BA, MAT, Dip. Aroma., MH, RA is an experienced aromatherapist, herbalist, and teaches extensively throughout the Pacific Northwest. Amanda is a graduate of ACHS and also holds a BA in Chemistry from Huntingdon College and a Masters of Teaching with a concentration in Chemistry from Lewis and Clark College.
NOTE: This event is subject to cancellation if registration does not reach a minimum of 15 registrants.