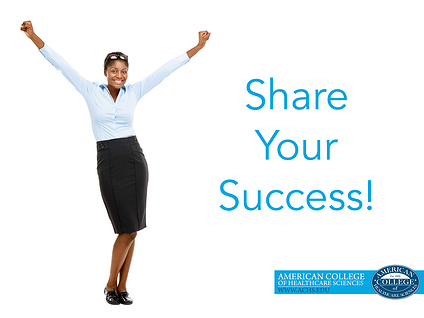 We love celebrating the success of our students and graduates and hearing how ACHSers are putting their training to work––for their families, in their communities, and within the industry.
Share your story and help inspire budding holistic health professionals that are just getting started!
Not sure what to share? We'd love to hear about...
New job positions or promotions
Community award(s)
Significant publications (online or print media) like articles, blogs, or books
Volunteer success
New credentials (such as becoming a Registered Aromatherapist through the Aromatherapy Registration Council or Board Certified in Holistic Nutrition by the Holistic Nutrition Credentialing Board)